JAN DE WIJS & SON
DELFT & DEN HOORN, THE NETHERLANDS
Life long at the top at extreme long-distance

Lifelong at the top of the most prestigious marathon races in the world. 94 x in the top 100 National since 2000! Owner of the fastest Jan Aarden based strain on the planet! We have many pigeons on stock. Top class marathon birds performing worldwide at other lofts!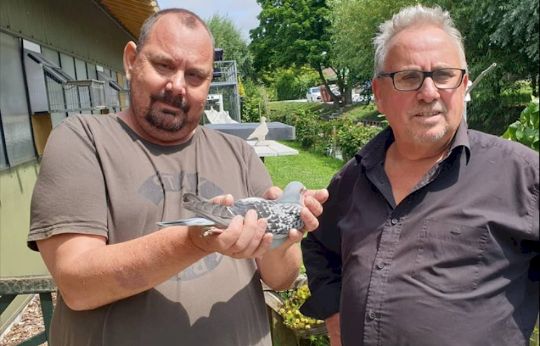 We use cookies
Cookie preferences
Below you may find information about the purposes for which we and our partners use cookies and process data. You can exercise your preferences for processing, and/or see details on our partners' websites.
Analytical cookies
Disable all
We use cookies to personalize content and ads, to provide social media features and to analyze our traffic.
Learn more about our cookie policy.
Change preferences
Accept all
Contact us
Europigeons.nl
A part of Nononsense Holding BV,
C.O.C. NR: 75551470 | VAT NL860320789B01

Address:
Derde Wereddreef 253, 2622 HK, Delft (NL)
Our tips...
Support
Great OLR