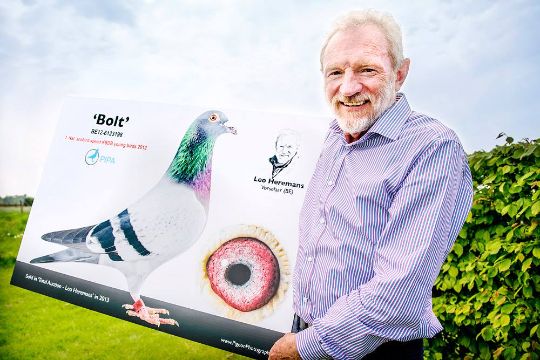 Looking for some true sprinters?
2 Pairs, purebred Leo Heremans
Leo Heremans auction amazes the world of pigeon racing: his pigeon family was sold for 4,346,500
The Leo Heremans racing pigeons have become the pigeons to beat everywhere they go. Seems like, no matter where you look, you will see Heremans in the pedigree of the top middle distance winners in Europe. For pigeons to become so hot so fast can only lead to the obvious. They are really that good.